Pregnancy is that phase in a women's life when all she wants to do is be happy, have good thoughts, click beautiful maternity pictures and compare their baby's size with different vegetables and fruits as they grow.
But this pandemic has changed the entire experience of an expecting mom. From being amidst people and family and being pampered, she is confined within the 4 walls of her house. This is bound to impact the "to be" mother mentally. I know a few women who are expecting and their experience is the same. Sad, depressed and bored.
However, this is life and it always help when we look at the brighter side of any situation. So today I'm sharing some fun and interesting reasons of being pregnant during pandemic.
No Belly Hiding: I use to go to office during my 1st pregnancy and i remember layering up and hiding my belly all the time. But now there is no need of layering or hiding that growing bump. Flaunt it to the world (ok its just your house). You can dress as comfortably as you want without other people guessing about you being pregnant.
Not being succumbed to temptation: No stepping out means not being around temptation which is restricted or not suitable during pregnancy. For sure, now you would not want to go to the chat joint near your house for the cravings.
No need of expensive maternity clothes: I remember burning a hole in my pockets with those expensive maternity shopping I did during both my pregnancies. But now, being inside the house, you can just grab your husbands track pants and t-shirt, wear your slipper and you are ready to relax.
Quick doctor visits: Unlike earlier times when you had to wait for an hour or two to meet your Gynaecologist, now the visit to doctors are timed to the minute and finished off in a jiffy. Some consultations are also taken over the call to avoid visit to an hospital.
No belly touching: One thing that most pregnant women abhor is the belly touching. I remember during both my pregnancies, aunties would touch my belly and start guessing the gender of the baby based on my belly size.
No unsolicited advise: I use to be advised by each and everyone around me on how I should take care of myself and what to and what not to do when I was expecting. All my actions use to be judged and commented upon. You eat too much, you eat too less for two people, you don't sleep much, you are sleeping too much, don't sit for too long, don't stand for too long. Do this do that and on and on and on I can go with the advises that I got during my pregnancies.
No body comment: Its obvious that an expecting mother is bound to grow in size but yes those comments don't stop. I have had aunties (who themselves had babies and their own experience) commenting that I have gained weight and that my belly is too big and I should confirm incase I am expecting twins. Like really?
No to less guest post baby is born: This is the time when we really don't want any one to come and touch our baby. With hordes of relatives and guest otherwise coming to visit the new mom and baby is really disturbing for the mom any which ways so this is a true blessing in disguise.
Savings: Staying at home means less expenses. Yes the grocery bills may have gone high but no movies, no popcorns, no eating at expensive restaurants and no travelling for sure has helped save some bucks which can be spent on the new born.
Getting more time with ur family and 1st born before the 2nd one arrives: I use to be super tensed about h0w I would manage Aayera after I deliver my 2nd baby and how would she deal with it. I use to give her all my time and attention and prepare her for the new baby to come. Being with the family and spending time together can help strengthen the bond with each other till new member arrives.
Pregnancy puts to test the moods, anxiety, depression and even the relations. To top it up, being confined inside the walls of ones house can be even more detrimental to the expecting women's mind.But while raging hormones can make it challenging for expecting moms, you can choose to direct your thoughts into something what makes you feel good and better.
This blog is part of #LBWP Lets Blog with Pri Season 2. Also read what my fellow mom bloggers Seema and Amritha have to say on parenting and motherhood.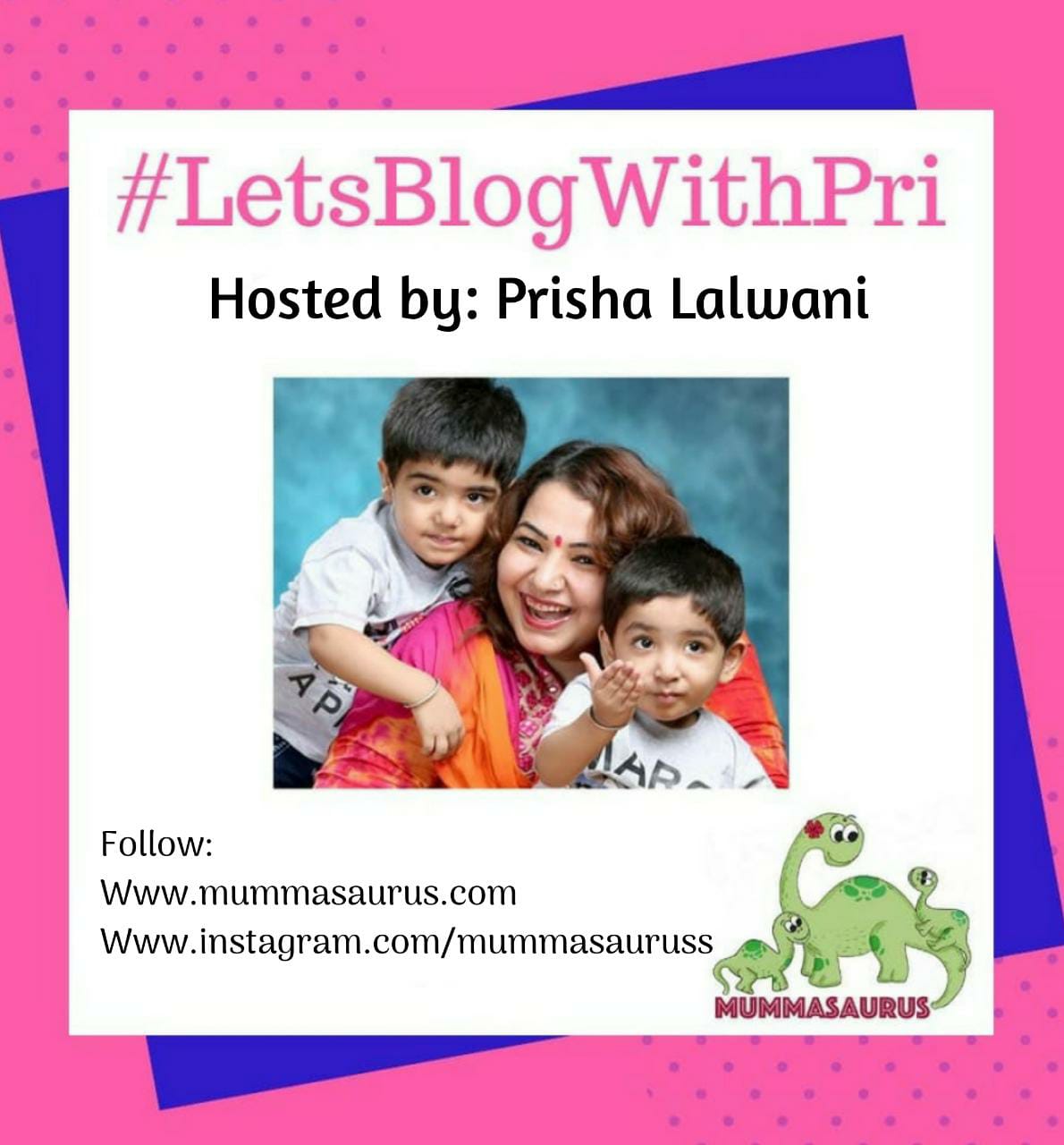 Hosted By : Prisha Lalwani Mummasaurus.com IG: @mummasauruss FB: /mummasaurus1